Copacabana beach
Copacabana Beach is a beach located in Copacabana, in the south of the city of Rio de Janeiro, Brazil. Considered one of the most famous beaches in the world, it was popularly dubbed the "Princess of the Sea".
Limited by Atlantic Avenue, its sands are home to large events such as world beach soccer championships, world championships volleyball and shows.
Fort and Mirante do Leme
You can see the wide strip of sand of Copacabana Beach. In this photo of the place is the Fort of Leme and Duque de Caxias. At the other end, the Fort of Copacabana is both open to visitors and with beautiful views of the beach, the city and the neighborhood.
Calcação de Copacabana
The famous boardwalk of Copacabana is often used for hiking and recreation. Between Atlantic Avenue and the boardwalk there is a bike path that runs through the edge of town.
Copacabana Fort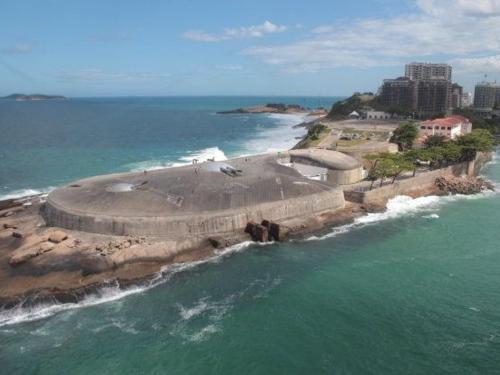 The Copacabana Fort is located on the edge of Copacabana, at the end of the beach and eponymous district in the city of Rio de Janeiro, Brazil.
Officially named as the Army History Museum / Fort Copacabana, currently computes a flow of about ten thousand visitors per month, becoming one of the most beautiful postcards of the city.